Dry Needling
The application of with various sized needles to the points called Trigger that solves the muscle tension.The name "dry needling" is given since needles does not contain any drug. Among the many people, "shoulder pain" are used in the treatment of pain known as fibromyalgia.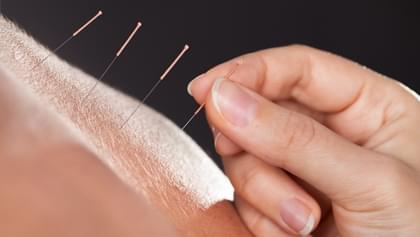 Apart from that; needling method can be chosen in the treatment of ailments such as back pain, neck pain, herniated disc, cervical disc, migraines and other headaches, carpal tunnel syndrome, temporomandibular joint problems (TMJ), knee pain . Needles inserted into the trigger points in the muscle leads the solving of the stretched muscle trigger points. It is applied by specialist physiotherapists to determine the right trigger points of that spasm.
---
This post has been written by Physical Therapy and Rehabilitation Medical Center and viewed 14285 times.
---