FİBROMİYALJİ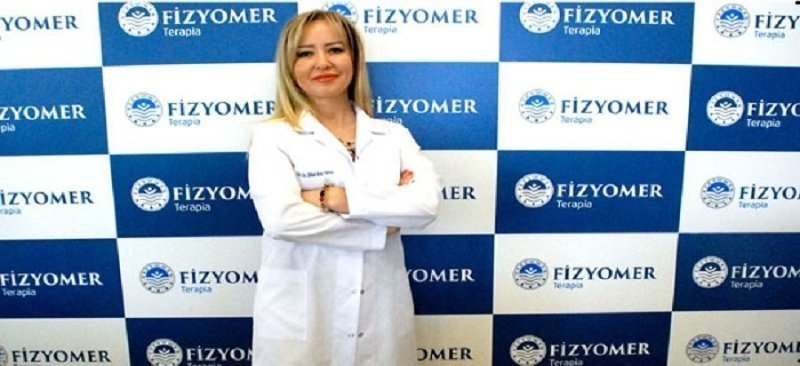 Fizyomer Terapia Fizik Tedavi ve Rehabilitasyon Merkezi Fizik Tedavi ve Rehabilitasyon Uzmanı Dr. Dilek Koç Yılmaz, halk arasında kas romatizması olarak bilinen Fibromiyalji hakkında önemli bilgiler paylaştı.
Fibromiyaljinin dünyada en sık görülen ağrı türlerinden biri olduğunu belirten Yılmaz, "Erişkinlerin yüzde 2'sinde ve kadınlarda erkeklerden 7 kat daha fazla rastlanmaktadır. Her yaş grubunda görülmekle birlikte 30-60 yaşları arasında daha sık ortaya çıkmaktadır. Çocuklarda da sanıldığından daha fazla görülür ve bu yaşlarda çoğu kez eklem romatizması ile karıştırılır" diye konuştu. Hastalığın gerçek nedeninin tam bilinmediğine dikkat çeken Yılmaz, "Genetik ile grip gibi viral enfeksiyonlar, düşme veya motorlu araç kazası gibi fiziksel travmalar, duygusal travmalar ya da vitamin eksiklikleri (magnezyum, D vitamini, B 12 vitamini eksikliği) gibi nedenler hastalığın oluşumundan sorumlu tutulmaktadır" dedi.
PSİKOLOJİK SORUNLARA YOL AÇABİLİR…
Kas romatizmasının belirtileri hakkında bilgi veren Yılmaz, şunları söyledi: "Fibromiyaljide ana bulgu yaygın ve kronik yani 3 aydan fazladır süregelen ağrıdır. Ağrı genelde omuz ve enseden başlayarak sırta, kalçalara, kol ve bacaklara yayılır. Hastalar ağrılarını tanımlamada ve yerlerini tarif etmekte sıkıntı çekerler; ağrıyı sızlama, kemirme, kasılma, yanma nadiren de kramp, kulunç şeklinde ifade ederler. Ağrının eklemden mi, eklem çevresinden mi kaynaklandığını ayırt edemezler. Uykuya dalmakta sorun vardır ve hastalar sık sık uyanarak uykularının bölündüğünü ifade ederler. Fibromiyalji yorgunluğu sabah yataktan kalkıldığında ve öğleye doğru belirginleşir hastalar 8-10 saat yatsalar bile yorgun ve dinlenmemiş uyanırlar. Uzun süreli hareketsizlik veya küçük aktiviteler ağrı ve yorgunluğu arttırabilir. Enerji düşüklüğünden dolayı kollarını bile kıpırdatmak istemezler. Depresyon, huzursuzluk ve gerginlik gibi psikolojik sorunlara sık rastlanılır. Unutkanlık, konsantrasyon bozukluğu, basit mental işlemleri yapmakta zorluk çekebilirler. Ayrıca vücutta uyuşma, karıncalanma, karın ağrısı (gaz, kabızlık, ishal) gibi kişiye göre değişen şişkinlik hissi olabilir. ''
---
This post has been written by Physical Therapy and Rehabilitation Medical Center and viewed 5501 times.
---